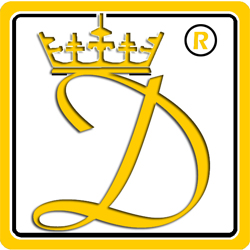 Locs.  Beautiful Locs!
Guess what!  As beautiful as Locs are, there are no quick and easy ways to loc your hair. There are no products that will make your hair loc faster.
You can't rush Mother Nature and you don't want to.
Locs are a natural process involving several steps.
Baby Stage – Twist
Toddler Stage – Budding
Adult Stage- Shoot
Elder Stage – Mature
Baby Stage. Also called "pre-locing" should be twisted every three to four weeks.
Toddler Stage & Adult Stage. Also called "budding" locs should be shampooed with moisturizing, no-soap shampoo once per month. Moisturize and oil scalp & hair once per week. Follow up with a leave-in conditioner as needed.
The average length of time for locs to start budding is 2 to 6 months depending on the rate of hair growth.  It typically takes 4 to 12 months for locs to mature depending on the grade and texture of the individual's hair.
To keep locs neat, sleep with a soft scarf every night. To add extra body to styling ability, set locs on rollers.
Because it takes locs so long to form, it is important to arrange for maintenance well in advance to maintain your locs growth schedule.
Five Things NOT to do! 
Don't wash hair everyday
Don't let the shower run through your locs daily
Don't use lemon, lime, beer or vinegar
Don't twist with a comb or your fingers daily
Don't massage beeswax, styling gel, egg with Krazy Glue, or sprinkle locs with protein powder or even wear a cap every day.
For the most beautiful locs, see an expert – See Davette!